crafted with real wood and customized to accurately fit your window
The Perfect Window Treatment Solution
Without a doubt, the top of the line window shutters are those that are crafted with real wood and customized to accurately fit your window and provide the perfect window treatment. Cheaper brands will offer convenience and lower costs but at the expense of quality and performance. With Architectural Plantation Shutters, you are guaranteed that no matter what the size, shape, or window concept, we can execute the ideal shutter product for you. Your options are immensely unlimited – and every order is planned and manufactured in our plant right here in Florida. You're even welcome to drop by and check on the progress of your order! As a company with over 25 years experience in wood crafting and window shutters, there is no limit to the shutter options available. However, we do have some suggestions that you might want to consider.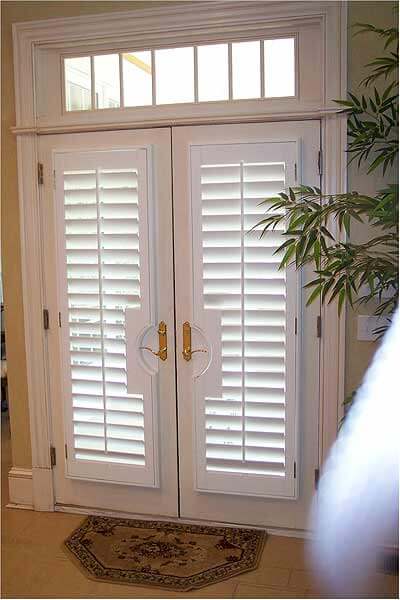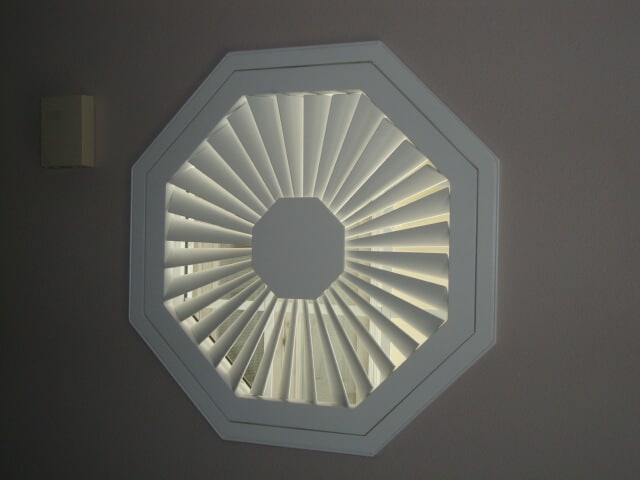 We love unique – and you should too!
Don't be stymied and cowed into choosing a boring window shape because you've been told there are no window shutters for your window. We have created beautiful round, rectangular, rhombus-shaped, triangular, pentagon, hexagon, nonagon, elliptical, and crescent-shaped shutters. Unique windows are our specialty and we love being challenged and creating amazing, one-of-a-kind shutters that will last a lifetime.
Although most of our customers order white wooden shutters, we can manufacture wooden shutters in any color and shade. The part we are most proud of is that all our shutters are made of real wood – we do not use PVC materials that mimic wood – so you can rest easy that you will not experience warping. In addition, because of our waterborne painting technology – the paint or wood stain will retain its gloss and finish for years!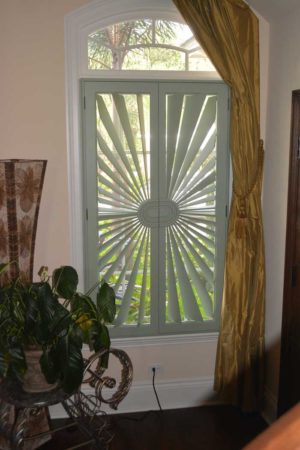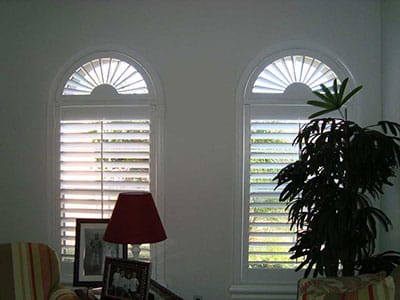 Our shutters are different from the off-the-rack, one size fits all product that you see everywhere. Most important of all, we build our products with stability and quality as our topmost priorities so structural corners are treated with the care you would find in fine woodworking. We will never pass on generic framing because each order is custom fitted to fit your environment and millwork. Millwork refers to anything attached to the shell of a structure made in a mill like base moldings and door casings. We pursue excellence which means every window shutter that leaves our plant in Palm City, Florida will please the customer who buys its and will not feel that he had to settle for "what's available." Architectural Plantation Shutters offers certified woodwork under your terms – and that just about covers all possible options! Call us now and let's start a serious discussion on how we can help you with your shutter needs.